I See Your Sparkle, I Do.
With Valentine's Day now in our rear-view mirrors, the number of engagements being celebrated (and event planners' phones ringing) is near-frenetic.
Cupid's arrows are responsible for Valentine's Day being the second most popular marriage proposal day of the year (just behind Christmas Day, which ranks #1, and ahead of Christmas Eve, at #3.)
Essentially, folks with a mind for marriage have 52 days between Christmas Eve and Valentine's Day to summon the courage (and ring size scoop) to make something official on the most popular days of the year. (Or to become a viral GIF.)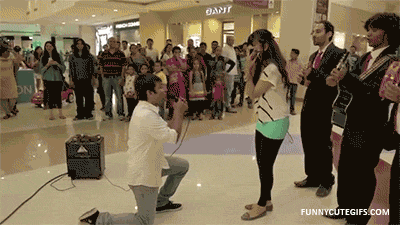 I love writing expressions clear in emotion, yet ambiguous in occasion. This leaves the words open to interpretation in a really positive way, creating cards and art prints you can give for multiple events and milestones!
Our new 'You Guys' card, launched in February, is fun example. This greeting is terrific for celebrating everything from engagements to weddings and babies (both human and four-legged!).
We recently also had a blast creating a new engagement greeting that shines like the sun and stars –  here she is!
Often, we're asked for gift suggestions for a newly engaged bride or couple, and love to help you with brainstorming something just right.
One of my fave engagement presents to give is a gorgeous notebook or notepad. They provide good-looking organization, and become a home for important thoughts, sweet milestones and to-do lists along the journey to nuptial bliss-o-rama. (I adore gifts both functional and beautiful!)
Some options you'll find in our stores and online shop:
Cheers to love!
xo,
Melinda Jones
Founder + Creative Director